Thank you all for supporting us throughout our last 9 years and especially our 2020 virtual race! We are glad you are all enjoying the benefits of going virtual this year! Hopefully next year everything will be back to normal and we will be able to see you all again!
We love hearing your stories, here are a few we thought we'd share:
Samantha Smith Cllr
"So excited! My first ever medal and I'm chuffed to bits 😁I completed 10k on my bike last weekend and for some that doesn't seem much but to me it was a HUGE effort and achievement 🏅 I didn't think i could do it but there are a lot of things in my life I never thought I could do! Super proud of my achievement and I hope they do another virtual race because it suits me and would enter again 😊"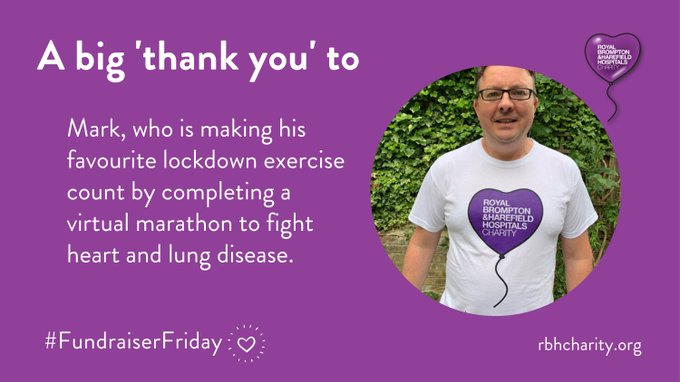 Royal Brompton & Harefield Hospitals Charity
"Here is @Mark_Walley who is modelling our latest range, AND running the virtual @MidSxMarathon to support us"
Samantha Day
"Day 3 completed! Yes 6.3 miles today to finish the Mid Sussex Marathon 2020 marathon event. I have so enjoyed this challenge. I would recommend it to you all. You don't have to do the full marathon, you can choose from the smaller distances. You can run, walk, hop skip and a jump, roller skate, cycle, any way you like as long as you do it safely.
A big thank you to the organisers for making this virtual and giving me the motivation to take part. I am looking forward to my medals!"
Jezzaruns
"Day 1 complete – a relaxing solo 10 miles ."
"Day 2 @midsussexmarathon complete – solo 10 miles on the trails and another £50 pledged for Heads On Charity. #msmw2020 "
"Day 3 @midsussexmarathon complete – a socially distanced 10k with Ian P . 57.57 with a last mile of 8 min 30 !!! Another £50 pledged for Heads In Charity. #msmw2020"
Becky Workman "My medals arrived today and they are amazing! Thank you so much for allowing us to run virtually this year. Looking forward to running it with everyone else next year"
You are all INCREDIBLE, well done guys!
Remember you have until 28th June to sign up to a MSMW 2020 Virtual Race if you haven't already!